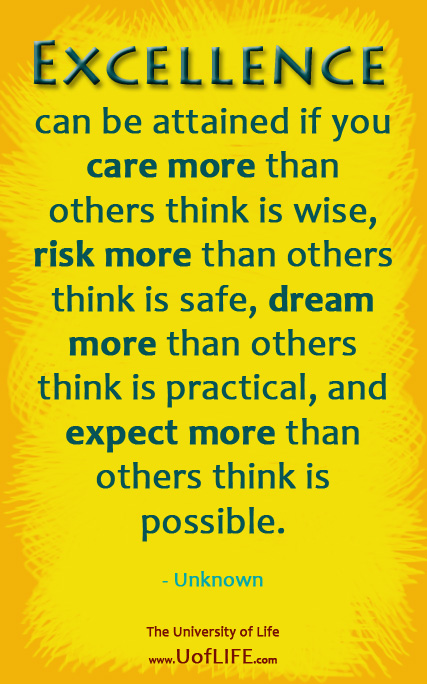 If you're looking for something to love in this world, may I suggest EXCELLENCE?
I'm not talking about perfectionism – loving only the so-called perfect and being unhappy and dissatisfied with anything less is a perfect way to make yourself unhappy.
I'm talking about striving for something better than you've ever been. I'm talking about letting your mind & heart imagine what could be possible, then turning your vision into reality!
Striving for excellence gives meaning and purpose to all you do and attracts like-minded people. Life becomes more rewarding than the alternative: settling for mediocrity.

Comments
comments